The state of Maharashtra located on the west coast of India comprises of a number of beautiful hill stations. One such popular hill station is situated in the Amravati district and is known as Chikaldhara. This scenic hill station is also renowned for its exotic "wildlife" which includes tigers, panthers, sloth bears, sambar etc. However, in the year 2016 and 2017 during the month of February, a festival was organized at Chikaldhara in order to promote tourism. So, the question to be asked is, what exactly was this festival about? Here, is then presenting a few facts about the 'Chikaldhara Tourism Festivals" that would provide for an appropriate answer to the question.
Read More: TOP 10 HILL STATIONS IN THE WESTERN GHATS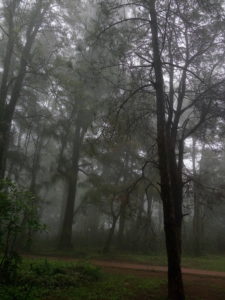 Chikaldhara Map
a. What "programs" were included in the 2016 and 2017 Chikaldhara Tourism Festivals:
According to the 2017 schedule, the "Chikaldhara Tourism Festival" planned for seven days basically included a food fest, adventure sports such as parasailing, rappelling, trekking, exhibition of tribal art, photography exhibition of the Melghat Tribal Reserve, and a few tribal cultural programs. Furthermore, as per schedule of the 2016 festival the programs included were trekking, horse and camel riding, a light and sound show at the Gavilgarh Fort, adventure sports such as parasailing and rock climbing, and a Lavni performance by renowned dancer Surekha Punekar. In addition, a "Hindi-Marathi Hasya Kavi Sanmelan" was organized as the grand finale for this four day festival.
b. Where was the Chikaldhara Tourism Festivals held in 2016 and 2017:
"The Police Ground" at this picturesque hill station served as the main venue during both the 2016 as well 2017 Chikaldhara Tourism Festival.
c. Who are the organizers of the Chikaldhara Tourism Festivals held in 2016 and 2017: 
It is the Maharashtra Tourism Development Corporation (MTDC) in association with the Chikhaldhara Municipal Corporation that helped organizing the Chikaldhara Tourism Festival for two successive years. In addition, it was Maharashtra Chief Minister Devendra Fadnavis who inaugurated this event in 2016. Furthermore, the official opening of this festival was attended by Amravati minister Pravin Pote, and the Minister of state for Urban Development Ranjit Patil.
d. The "tourist attractions" surrounding the Chikaldhara Tourism Festivals:
Apart from the Chikaldhara Tourism Festivals held in 2016 and 2017, this picturesque hill station also comprises of a number of tourist spots that are worth visiting. These sites include the Melghat Tiger Reserve, Dhakana Kolkaz National Park, Hurricane point, Prospect point, Devi point, Gavilgad and Narnala Fort, Pandit Nehru Botanical Gardens, Tribal Museum, and Semadoh Lake.
e. The "Accommodation" facilities available around the Chikaldhara Tourism Festivals:
There are a number of extremely well maintained resorts available at this quaint hill station that also proved to be useful for tourists during the 2016 and 2017 Chikaldhara Tourism Festivals. They include the Satpura Retreat, Green Valley Resort, Harshawardhan Resorts, Utkarsha Resorts, and Aayushi Resorts.
With 2018 having begun and no signs of Chikaldhara Tourism Festival being organized thus far. Here is hoping that the state government does wake up, and organize a festival, if it really wants to attract more tourists from across the country to this extremely scenic hill station located in Maharashtra known as "Chikaldhara".
Also Read: THESE INDIAN HILL STATIONS ARE IDEAL FOR REJUVENATION
Image Credits: Wikimedia Commons and Wikimedia Commons