India boasts of more than 200 hill stations which are holiday retreats and tourist havens. Not surprisingly, there are a few 'spooky' ones which emit 'eerie vibes'. Here is presenting four 'Spooky Hill Stations' in India worth visiting for all those who have a tilt towards exploring the supernatural and inexplicable.
Read More: WHAT MAKES THE DARJEELING HIMALAYAN RAILWAY SO UNIQUE?
1. Kurseong – West Bengal:
Kurseong Map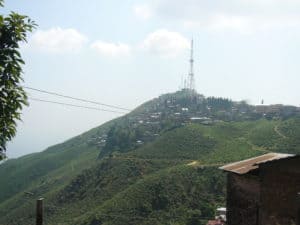 The literal translation of Kurseong is the 'Land of the white orchid'. It is a quaint hill station located in West Bengal. Situated in the Darjeeling district and is renowned for an extremely pleasant weather throughout the year. However, there is a spot known as "Down Hill" at this hill station which is said to be 'haunted'. According to locals, footsteps can be heard at this site. A few unsolved murder cases over here have only led to a belief that this spot is indeed haunted. Locals have also claimed to have seen a shadow of a headless boy at this spot. It is these spooky folklore revolving around unseen 'paranormal' activities at Kurseong, which make it one among a few 'Spooky Hill Stations' in India.

Mussoorie Map
At an altitude of 2,005.5 meter above sea level, is a beautiful hill station called Mussoorie located in Uttarakhand.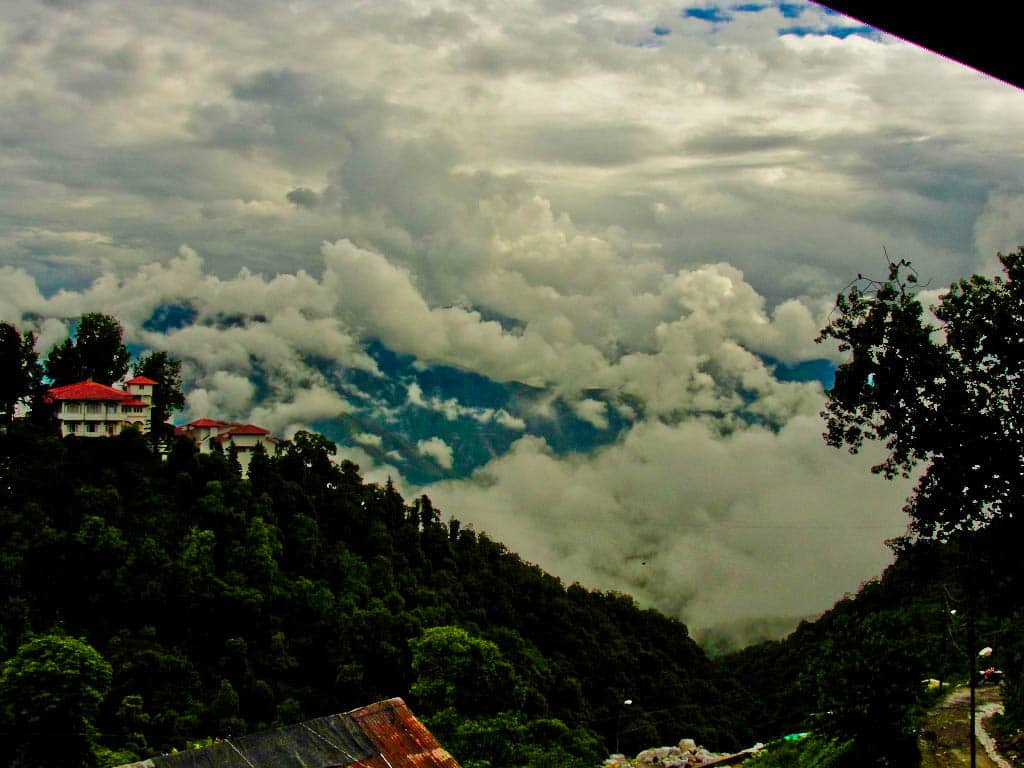 Situated in the Dehradun district, it provides for magnificent views of the Doon and the Shiwalik ranges. It is moreover a site known as "Lambi Dehar Mines" found at this hill station which is supposed to haunted. Apparently this site is supposed to be a lime quarry where during the 1990's about 50,000 workers is supposed to have died. It is soon after this unfortunate mishap occurred that mysterious events such as trucks and cars falling of mountains caused local to speculate that this site was haunted. Additionally, a few people also claim that a witch walks around this site, and at times can be heard screaming. And so, it is the supposed presence of "evil" and occurrence of unexplained accidents at Mussoorie, which makes it one among a few "Spooky Hill Stations" in India.
Also read: A FEW UPCOMING HILL STATIONS IN INDIA
3. Shimla – Himachal Pradesh:
Shimla Map
"Queen of Hills" is the sobriquet given to the picturesque hill station called Shimla located in Himachal Pradesh.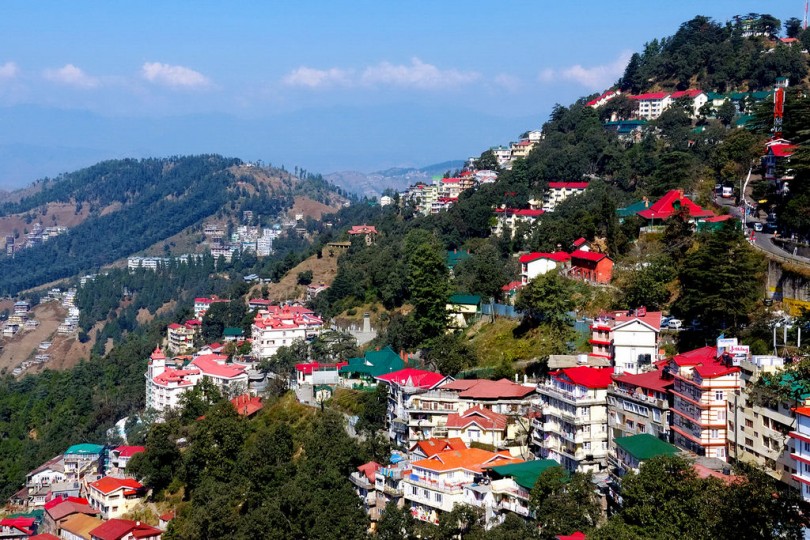 Located at an elevation of 2276 meters above sea level, it was nominated by the British due to its pleasant climate as "Summer Capital".  It is however "Tunnel 33" found in the "Shimla-Kalka" Railway line that is supposedly eerie. Apparently, during the British Raj a Colonel named Barog is supposed to have committed suicide in this tunnel. It is this "friendly" spirit of this colonel which apparently likes to chat with people passing through this tunnel. It  is, therefore this presence of a harmless "tunnel" ghost which makes Shimla one among a few "Spooky Hill Stations" in India.
Lonavala Map
Lonavala is an extremely scenic hill station located at a distance of 96 km from the city of Mumbai in Maharashtra.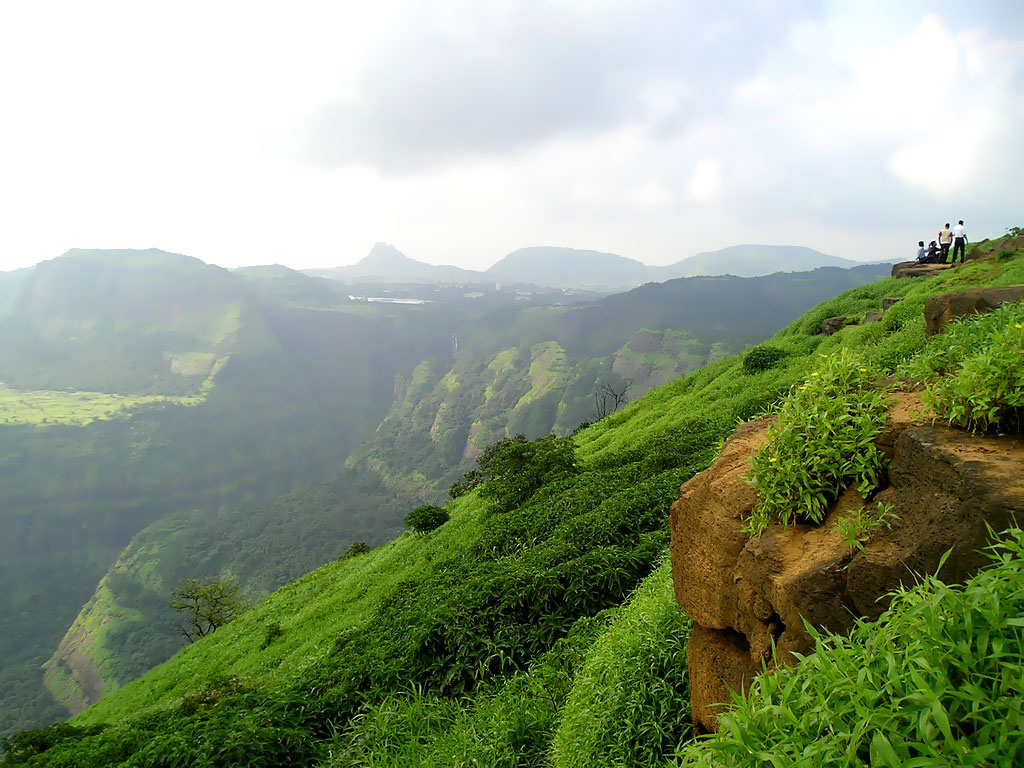 At an altitude of 624 meters, it is popular for its beautiful landscape and pleasant climate. It is a transformed town in the monsoon months of June to September where in the clouds cover the whole landscape and rain and drizzle brings down the temperature to 20 degrees. However, there is a hotel known as Hotel Raj Kiran situated in Lonavala which is said to be haunted. According to many people, a room, right behind the reception is said to be spooky and has stories of 'eerie movements' experienced by guests and staff. It is the presence of this haunted hotel" in Lonavala, which makes it one among the few 'Spooky Hill Stations' in India

Image Credits: Wikimedia Commons and Flickr  
Also Read: CHIKALDHARA TOURISM FESTIVALS: A FEW IMPORTANT FACTS