There are number of popular hill stations in India which can be described as a "worth visit". One among them being Ooty, a picturesque hill station located in Tamil Nadu. Situated in the Nilgiri Hills, it is known for its scenic beauty. It has also earned the sobriquet "Queen Of Hill Stations", and thus here is presenting a few facts explaining "why" this beautiful hill station is commonly called so?
Read More: WHY IS OOTY ONE OF THE MOST VISITED HILL STATION IN INDIA?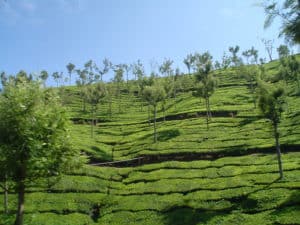 a. The rich history of the "Queen Of Hill Stations" popularly known as Ooty:
Historically speaking, "Ooty or Queen of Hill Stations" actually belonged to a number tribal communities including one known as "Toda".Furthermore, this hill station is said to have been visited by King Senguttuvan belonging to the Chera dynasty during the 2nd century while he was on his way to the Himalayas. This quaint hill station is also said to have been ruled by several dynasties such as Cheras, Satavahanas, Gangas, Kadambas, Cholas, and Hoysalas to name a few. In addition, during the 18th century the Nilgiri region which includes Ooty was captured by Tipu Sultan. During the British Raj, it was nominated as the "Summer Capital" of the Madras Presidency because of its pleasant weather. It was gradually post independence that this hill station was developed into popular tourist destination.
b. The extremely pleasant climatic conditions prevalent in Ooty aka "Queen Of Hill Stations":
"Temperate" would be the best way to describe the climate available at Ooty also known as "Queen Of Hill Stations". The temperature at this hill station remaining consistently pleasant throughout the year with the maximum temperature ranging from about 17 to 20 degree Celsius while, the minimum ranges from 5 to 12 degree Celsius. In terms of monsoons, this hill station receives rainfall of about 125 cm.
c. The beautiful lakes, dams, and reserve forests found in the "Queen Of Hill Stations" commonly referred to as Ooty:
"65 acres" is the total area that the beautiful Ooty Lake covers. Apparently, it was created by collecting water flowing from the valley via a use of a dam. In close proximity to this lake, lies a "boat house" which was created by John Sullivan, the first collector of Ooty also known as the "Queen of Hill Stations" to provide for boating services. Furthermore, a river known as Pykara located at a distance of about 19 km from Ooty is also extremely popular with tourists. It basically flows through a series of cascades, and eventually forms what is known the Pykara Falls. In addition, a boat house situated around this beautiful waterfall serves as a major tourist attraction. The Kamaraj Sagar Dam is also extremely popular and is a renowned picnic spot. With regards to reserve forests,  the most popular sanctuary found is the "Mudumalai National Park and Tiger Reserve".  It is supposedly spread out over five mountain ranges, and they include Masinagudi, Thepakadu, Mudumalai, Kargudi and Nellakota.  The wildlife found over here is extremely exotic and include endangered species such as Indian elephants, gaur, and chital. It also includes Bengal tigers and Indian Leopards.
d. The cultural heritage of Ooty also commonly referred to as the "Queen Of Hill Stations":
This beautiful hill station Ooty often referred to as the "Queen Of Hill Stations" comprises of a number of tribal communities thereby possessing a varied cultural heritage. Of note, is the presence of a tribe known as "Toda". Apparently, this community forms such a major part of the social fabric of this hill station that huts belonging to this tribe can be seen. In addition, a Tribal Museum a part of the Tribal Research Center is also available over here. It basically comprises of artefacts and photographs belonging to tribal communities from Tamil Nadu as well as the Andaman and Nicobar Islands.
e. The famous "Nilgiri Mountain Railway" and Ooty the "Queen of Hill Stations":
"1908" was the year when the renowned Nilgiri Mountain Railway line was first established. This line basically involves the use of steam as well as diesel locomotives. It also operates on a route which begins from Coimbatore Junction and ends at the "Queen of Hill Stations" Ooty. It was in 2005 that this railway line was included in the UNESCO's list of World Heritage Sites.
And so, it is combination of scenic beauty, exotic wildlife, splendid climate, and rich cultural heritage which makes Ooty, the "Queen of Hill Stations" in India.
Also Read: 5 REASONS FOR VISITING OOTY
Image Credits: Wikimedia Commons  and Pixabay